Do you ever have one of those weeks where
it's hard to focus
because of something fun looming on the horizon? I am totally having one of those weeks.
This weekend, I'm heading to Orlando with ten of my girlfriends to be inundated with dance.
Eleven of us dance team members are headed to the Fun In the Sun line dance event to learn fun new stuff that we can turn around and perform.
We'll be staying across 4 rooms in the hotel, bringing tons of provisions (read: rum punch, beer, and lots of liquor thanks to Cheryl, whose husband is a distributor), and just
having a fun, dance-filled girl's weekend.
I'm riding down with 3 of my girls, and all I can think about this week are the things I want to get done before I go - things like personalized cups to carry around our drinks, and making 2 gallons of my infamous rum punch.
Anyway.
Today's look is an inspired one
- perhaps my favorite recreation so far. I had pinned
this
image from Emily at
A Devine Life
and wanted to create my own version: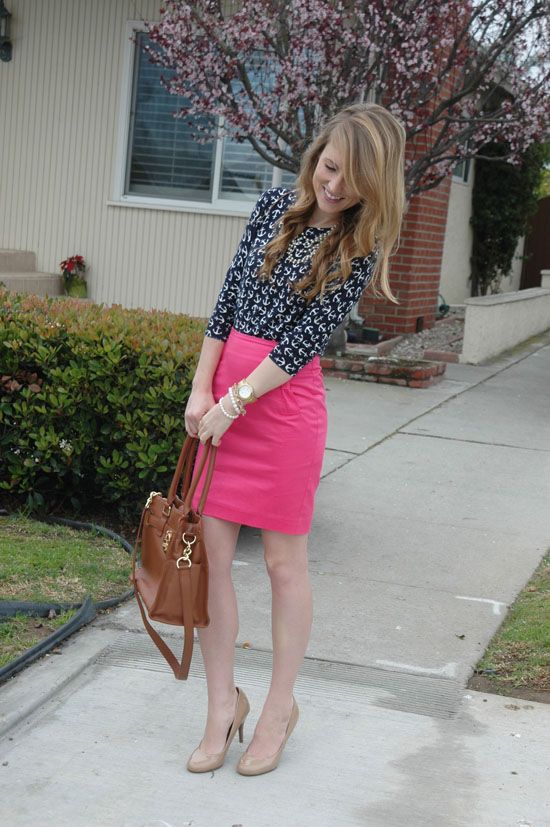 Top, Skirt, Heels: Target
Sunnies: New York & Company
Bracelet: Charlotte Russe