I have never owned a pair of shoes that cost more than $100.
Ok, wait, that's kind of a lie. I have
one
pair of shoes that originally cost more - a single pair of Elizabeth and James heels that hurt like hell to wear but look like a million bucks. But I bought them for $60 on Rue La La so I don't really count them.
I love shoes and love collecting different styles, so I prefer them on the less expensive side. Occasionally, though - I fall in lust with a pair waaaay over my budget.
Like these Jimmy Choo's.
Sigh.
At $600, on sale, I cannot fathom that I will ever own a pair of Jimmy Choo's. I saw them first on Jennifer Lopez and was immediately jealous that I don't make millions of dollars.
Horrible outfit, great shoes.
So, I set to work looking for a pair of similar sparkly, meshy shoes. And I found some viable options.
I came across 2 options that were close, but not in the same style. Both options had glitter and mesh but not the same pattern/style as the Jimmy Choo's.
Option 1: Sears
BWC Silver Glitter Mesh Sandals, $84 via Sears
Option 2: Jessica Simpson
Jessica Simpson Belinda, $77 here
The best option I found was at Dillard's:
Caparros Dalton Glitter Pump, $79 via Dillard's
Ok, now that we have that out of the way, I couldn't
not
mention this.
What in the
hell
is Sears doing selling shoes that look like this?????: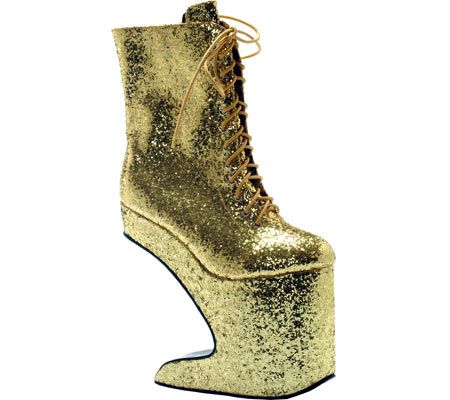 There really are no words.
Or like this?????:
Mardi Gras threw up on these shoes.
Seriously Sears??
SERIOUSLY?