This past weekend, we saw some summer weather here in Atlanta. It's been about 10 degrees hotter than normal the entire month of April. That makes me scared for how sweltering hot the summer will be!!!
Sunnies - ? (Not sure if I even like these very much...might be time to toss them)
Top - Old Navy
Shorts - Target
Shoes - Payless (last summer)
What do you think of the sunglasses? Keep or toss? I waffle back and forth on whether or not I like the shape.
I have an obsession with white bottoms - I have white shorts, capris, pants, and skinnies. You can pair so many things with white bottoms! (Bahahaha I am so pasty white! I thought the sun wasn't doing me any favors so I took some indoor pics, too.)
These sandals are terribly uncomfortable after awhile but I like the way they look. My hubby hates them. What say you?
I just love flowier tees. I have to be careful with horizontal stripes because I'm really high-waisted and sometimes the stripes can accentuate that. I think the flowiness of this top is helpful for my body shape!
What would you add/change to improve this outfit? I was in a hurry when I got ready so I didn't accessorize too much. What would you have done?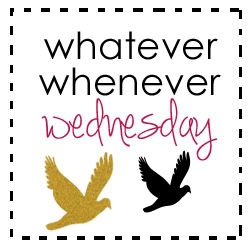 *We gotta get out of this place
If it's the last thing we ever do*